Outdoor Swimming Pool And Its Project Design
Outdoor swimming pools are the most commonly preferred type of pools today. Their depth varies depending on needs. Water cooling or heating systems can be installed in outdoor swimming pools depending on differing necessities. Salt water, thermal water or tap water can be used depending on usage purpose. The pool filtration is the most important element of the pool regardless the characteristics of the water. Pools can be designed as overflowing pools, pools with hidden weir or pools with skimmer depending on the nearby structures or architectural elements. The pool filtration gets dirty due to the intensity of pool water usage and external factors. Hair, bristles, dandruff, textile pieces and cosmetics are left inside the pool by users. Elements like dust and soil which get inside the pool with external factors are also factors which accelerate the contamination of the pool. This dirty water is suctioned from the pool with the water circulating pump and is directed straight to the filters. The water is cleaned of harmful particles through the quartz sand/glass particles inside the filters. In order to clean the microorganisms in the water, pool chemicals are applied to the water going out of the filters. Cleaned water is sent to the pool. This process is called the filtration system. Pool Disinfection Systems Filtration System sorts out the particles. Special pool chemicals are used to get rid of microorganisms like viruses, bacteria, fungi and algae spores. These pool chemicals are applied in accordance with the volume and intensity of use of the pool. They can be applied manually as well as through measurement and dosing full automatic systems. Materials like chlorine, PH, flocculants, algaecide etc. can be counted among pool chemicals. Besides, salt electrolytes, ozone generators and UV disinfection systems can be used to reduce the use of chemicals and increase the pool hygiene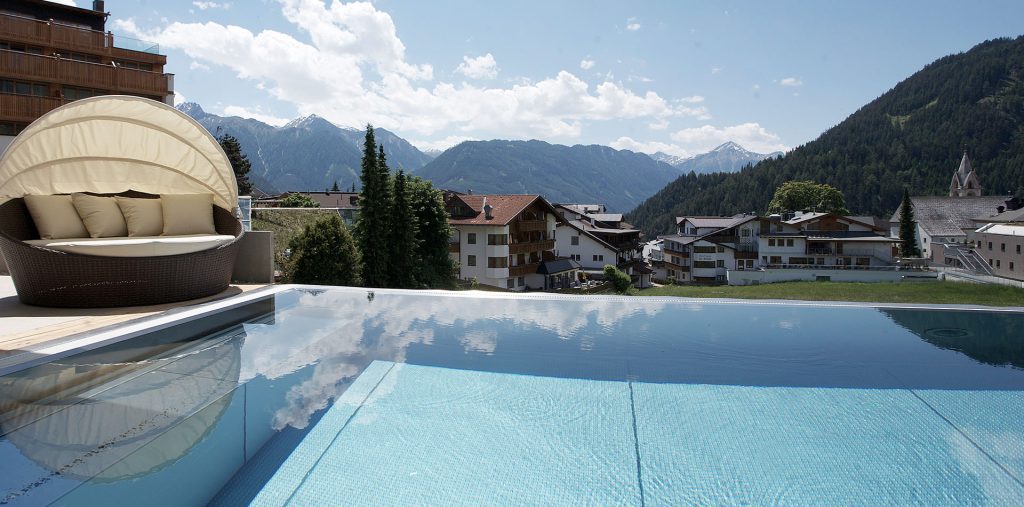 Indoor Swimming Pool And Its Project Design
Indoor swimming pools are pools used in building complexes, residences, sports complexes and hotels. Water heating systems are preferred for usage in winter. Considering the intense usage that would take place, the filtration period should be set for a shorter period of time during the project designing. Although it does not have any difference to outdoor swimming pools in terms of architecture and structure, the user is satisfied through the heating of the pool water. The recommended temperature of water for use is 26 – 28 ◦C. The smell of moisture in the indoors area and that of disinfectants used should be removed from the environment. In order to ensure comfort, it is important to plan and use a good ventilation and dehumidification device. The pool filtration gets dirty depending on the intensity of use of the pool water and the external factors. Hair, bristles, dandruff, textile pieces and cosmetics are left inside the pool by users. Elements like dust and soil which get inside the pool with external factors are also factors which accelerate the contamination of the pool. This dirty water is suctioned from the pool with the water circulating pump and is directed straight to the filters. The water is clarified of harmful particles through the quartz sand/glass particles inside the filters. In order to clean the microorganisms in the water, pool chemicals are applied to the water going out of the filters. Cleaned water is sent to the pool. This process is called the filtration system. Pool Disinfection Systems Filtration System separates the particles. Special pool chemicals are used to get rid of microorganisms like viruses, bacteria, fungi and algae spores. These pool chemicals are applied in accordance with the volume and intensity of use of the pool. They can be applied manually as well as through measurement and dosing full automatic systems. Materials like chlorine, PH, flocculants, algaecide etc. can be counted among pool chemicals. Besides, salt electrolytes, ozone generators and UV disinfection systems can be used to reduce the use of chemicals and increase the pool hygiene.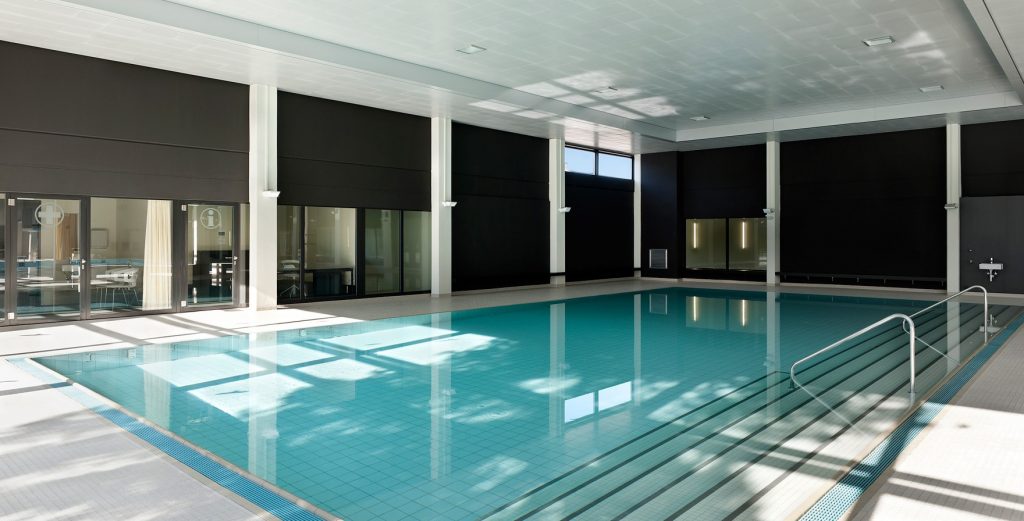 Pond Construction And Its Project Design
Ponds are decorative pools which become one with the architectural structure visually and aesthetically where the water is mobilized in different forms and measurements.